The Dunes in Coos Bay, Oregon

-- LARGE PARCEL SOLD - 3 LAND SITES REMAIN --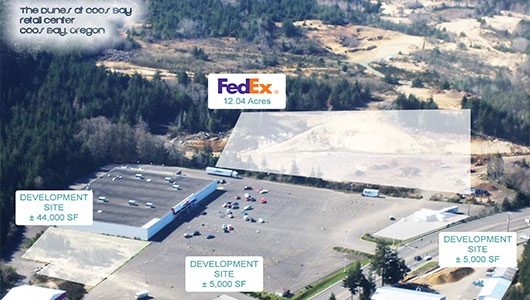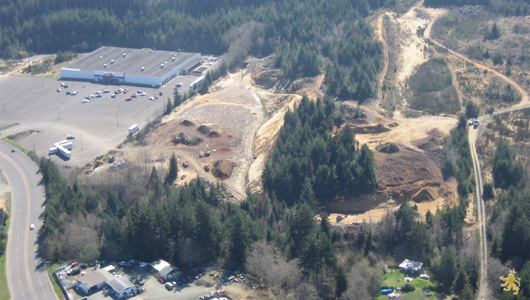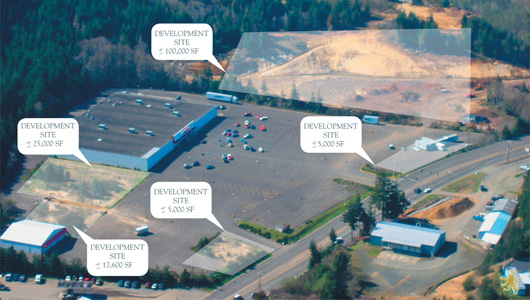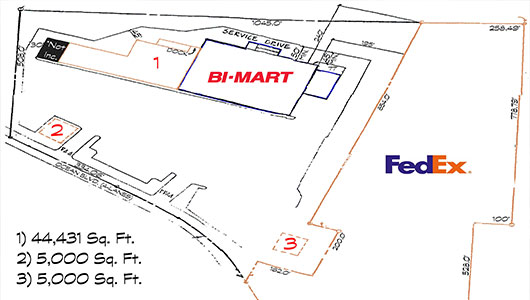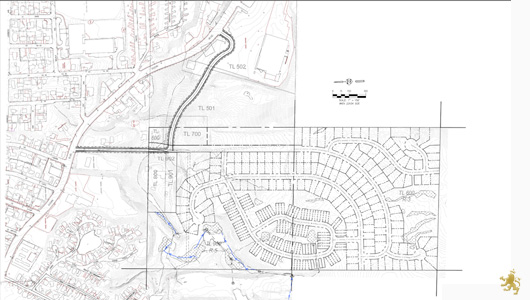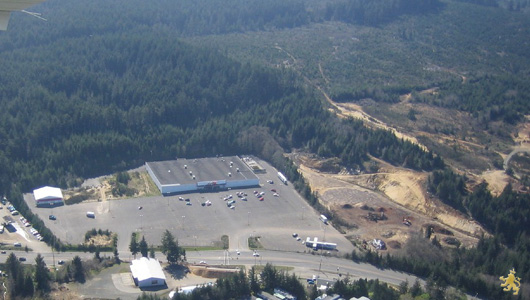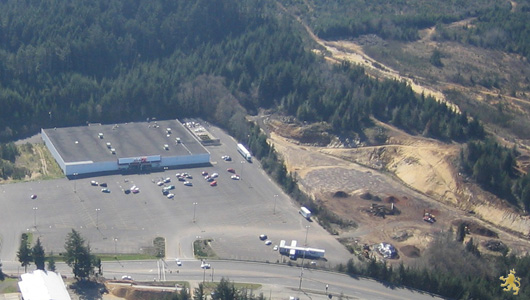 The Dunes at Coos Bay | Retail Center
3111 Ocean Blvd., Coos Bay, Oregon
For Download: Site Details and Information
Property Description:
A total of approximately 1 acre anchored by a 68,337 SF Bi-Mart Store built in 1978, with 3 approved development sites ranging from 5,000-44.000 SF.
Property Location:
Located on Ocean Blvd., a major artery extending from Highway 101 to Cape Arago Highway. The property has excellent visibility with easy ingress and egress from Ocean Blvd.
Tenants:
Bi-Mart
Parking:
Currently 650 parking stalls which may be increased with the development of additional retail.
Trade Area: Approximately 35,000 residents within a five-mile radius and over 130,000 in three counties of the surrounding area. Coos Bay is currently undergoing a major boom in residential building. Approximately 200 homes are under construction or in planned development with another 70 acres speculated for residential development.
The Coos Bay area is an attractive retirement spot due to its affordable housing, natural beauty and temperate weather. Retirees are moving to the area from California. Coos Bay also has the third best golf course, Bandon Dunes Golf Course, in the country and is frequented by golfing enthusiasts nationwide.
Coos Bay is located in the South Coast region of Oregon. This area is diversifying from a natural resource-based economy to a technology-based and services industries-based economy. Natural gas export terminal, Jordan Cove Energy Project, is in development and is estimated to create 3,500 jobs.
Region/Economy:
In addition, businesses are attracted to Oregon because of the low corporate excise tax of 7.6% on taxable income and no state sales tax. Oregon is also offering financial assistance to small businesses to relocate as well as development incentives for larger businesses.
-- LARGE PARCEL SOLD - 3 REMAIN --